Stage name:
| | |
| --- | --- |
| Nakamura Tsurumatsu II | |
Real name: Shimizu Daiki
Guild: Nakamuraya
Line number: NIDAIME (II)
Birthday: 15 March 1995
Connections:
Master: Nakamura Kanzabur˘ XVIII
Career:
May 2000: debut on stage (hatsubutai) at the Kabukiza, where he performs as a koyaku in the drama "Genji Monogatari".
May 2005: he becomes the heyago of the star Nakamura Kanzabur˘ XVIII and receives the name of Nakamura Tsurumatsu II at the Kabukiza, where he plays the role of Sugi˘maru in the drama "Kurumabiki".
January 2006: Tsurumatsu plays at the Kabukiza the role of Ashikaga Tsuruchiyo in the drama "Meiboku Sendai Hagi"; the role of Masaoka is played by Sakata T˘jűr˘.
June 2016: 15th edition of the Cocoon Kabuki [more details].
Comments:
Nakamura Tsurumatsu II is a young promising actor belonging to the Nakamuraya guild.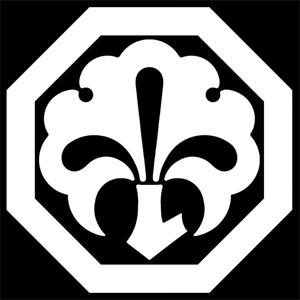 The mon of Nakamura Tsurumatsu II (the ginkgo tree)
The Nakamura Tsurumatsu line of actors